This site on March 31st, looking at the major brands of the 2012 spring and summer show, is not that more candy-colored single product more and more, plain simple items gradually reduce it? 2012 is doomed to bid farewell to nude colors, High-profile greetings with gorgeous candy colors in spring and summer. Although the weather is not too hot, there is nothing wrong with feeling ahead.
Minimalist style, bright yellow tone, large fresh design, relaxed version with short skirts and leggings can make the whole dynamic, revealing the taste of the neighboring MM naughty cute.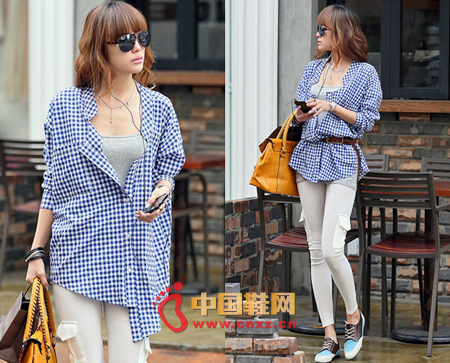 This light blue Plaid shirt, very strong casual atmosphere, loose version of the belt is no longer monotonous, lower body with Slim trousers, it looks very fresh and natural, but also a hot spring single product.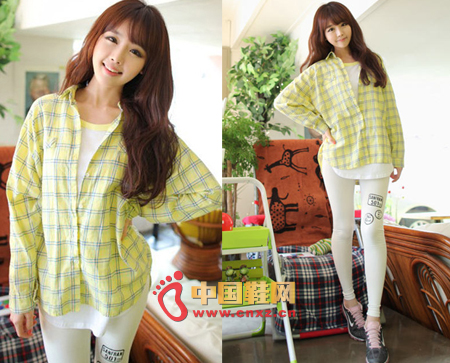 Beautiful colors, a good color to bring out the skin, more suitable for early spring season, full of fashion, vibrant, but did not lose the soft, which is simple with a T-shirt, lower body leggings, fresh and sweet.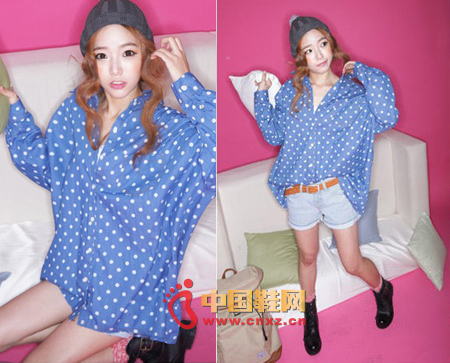 A whole body of denim can increase the contrast through the thickness and color of the fabric. This denim shirt has a wave point design and is very youthful and beautiful. The loose version does not pick up the body. The lower body with a denim shorts is very tidal. .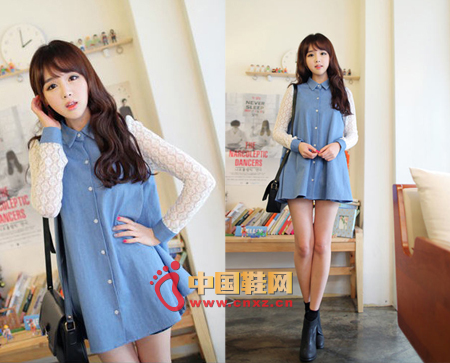 Cowboy and lace stitching shirt, how can such a beautiful shirt look unattractive? White lace sexy and charming, with denim shorts under the body, super fan, very handsome.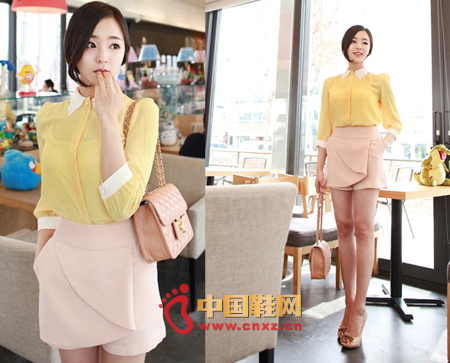 The color of the collar and cuffs, the bright yellow bodice, this carefully matched color contrast, the feeling of luxury suddenly came out, was thin and sweet, OL temperament women wear the most beautiful.
· "Bai Xia Girl" likes to wear on the upper foot
· Rejecting ugly rain boots The most IN patent leather shoes are your rain
·Admiralty body waterproof shoes make travel more pleasant
·The smart men wear comfortable shoes with comfortable feet to fly
·New Balance leads the tidal wave father to record
·[Shoes · Will] 23-year-old signature shoe is very show?
· Natural Kings, exclusive 70 year old Danish Humvee shoes
· Cats and shoes fire? Every girl should have a pair of Hepburn
·The white dress is not "small white"
·Pleated skirt with what shoes with different wipe out
Women'S Top style is fit for the summer, so almost basic style use bright-coloured print and dye for fabric, usually fashion style needs embroidery, special print and paillette in the main parts of clothes or fabric, and some dazzling styles are even sewing diamond on neck and chest by handmade. Nomally top style in thin and breathable material which like cotton, polyester, T/C, linen etc. almost top styles are fashion and fit for young girl and lady, but some time women as well.
Women'S Top,Woman Fashion Tops,Women Sexy Tops,Casual Women Tops
Shaoxing Yichuang Trading Co., Ltd. , http://www.yichuangcc.com