In today's society where adults are constantly chasing fashion trends, more and more young girls are also beginning to improve their quality of life, changing consumer attitudes and pursuing the curves and health beauty from the outside to the interior. As the leading brand of the girl's underwear industry, After 6 years of brand operation, the number of employees increased from 50 to over 360, and the number of outlets expanded from 189 to 5,783. However, due to the booming market for girls underwear and the weak consumer awareness of consumption, coupled with skyrocketing prices, Manpower costs soaring, resulting in thin operating profits, which many manufacturers are reluctant to get involved in the field of underwear investment in the root causes of development, but also face the same problem of Yee-fen Guangdong company after the October 2011 Corporate Development Strategy Seminar in Lijiang, the national agents brothers and sisters work together, the public vow to swear up the strong faith of Yee Lam Fen underwear in the hearts of the sudden rise, ups and downs, ups and downs in response to Yee Lam Fen Corporation to step up efforts to improve channel quality, Raise girls' awareness of consumption and quickly establish strategic resolution of 3,000 "seed shops" nationwide Recently, Hubei, Henan, Hunan and Guangdong provinces convened terminals in their respective jurisdictions. In addition, they passed the 2012 channel transformation plan, marketing policies and promotion methods of Elan Fransi Corporation in detail through various exchange activities To the dealer friends, in order to bring the girls lingerie market terminal stores rapid fission.
Jingchu summit popular Cymbidium girls much sought after
December 19, although the bitter winter harassment of every corner of Wuhan, however, a unique face of the Ye Lanfen girls lingerie model show and brand development strategy seminar held in Wuhan Sentosa (International) Hotel, and To participate in this meeting, each terminal in Hubei Province feel more warm, as Hubei Yilan Fen Hubei general agent agent that the Chinese general manager of fragrant Chinese underwear chain, Mr. Liu Lianghong not only their own business experience, brand operating experience glance without sacrifice For everyone, but also in the pre-meeting for Yee-fen brand underwear in the terminal market sales, marketing strategies and techniques to make the findings of the in-depth analysis, explain, at the same time for the company's 50 Hubei market Girls underwear "seed shop" store location, after-sales service, campus promotion, support concessions, experiential marketing, health consultants, image display problems, and Liu also with you to conduct interactive terminal operators communicate and exchange. With his 5 years of experience as a professional manager and 6 years as an experienced business owner, Liu always shares with and urges all the terminal builders that present here to keep their entrepreneurial spirit in mind and set a timetable for them. With a strong sense of social responsibility and mission To education, counseling staff continue to improve sales ability; and with a serious attitude, delicate mind continuous research products, consumer psychology research, while doing statistical analysis of the data. As the Yelan Fung girls underwear in Hubei market has gone through five years of precipitation and accumulation, so after Liu on the market in-depth, detailed analysis, at the end of this meeting, many agents are showing a deportment and dedication Expression
Cymbidium came out top Shouzhongzhou huge amount of money to create Regency event
With "diligent and pragmatic, adult get oneself" is the business manager of Yi Lanfen Henan agent Ping-Ping Liu, general manager since 1995, set foot on the road south under the Guangdong operation of underwear, has operated Kangniya, Carrie poetry and other famous brands ; In 2006, Mr. Liu Pinghui started his own career as a leading brand, and has been focusing on the ownership of the Yee Feen brand in the market since 2010. Through five years of market cultivation, but also because of professional, sophisticated, the current Yeonfather girl underwear in the entire market in Henan can be said to be well-known, well-known. Always full of gratitude, Mr. Liu Pinghui in order to thank all the terminal operators to cooperate with him, then in December 22, 2011 in Zhengzhou five-star index service of Grand Hyatt held a year-end summary and appreciation will be held. In the meeting, Liu Pinghui, the general manager of Shangpin Space underwear chain, made some effective strategies and techniques for how to standardize his own internal enterprises, how to service the peripheral market and promote customer relationship in depth. In addition, Liu was wise and steady. Their own business in the next three years, the growth and development have done a clear plan; Liu said that in 2012, Yee Lanfen girls underwear in Henan market is to conduct a qualitative change for a year, Shangpin space underwear chain all staff have been doing a good job Fully prepared, is expected to be established in Henan market 80 "seed shop", held throughout the year two terminal shopping guide sales skills training session, a girl lingerie terminal sales experience exchange and diagnosis meetings, and rectification terminal outlets to enhance the brand image 100 A, the minimum annual sales rate of 40% increase. Throughout the conference, both the equipment and equipment used in the venues and the service standards selected for the meetings all met the highest standards, which made the terminal friends who came to the conference wonder and kept more guests and terminals alike forever Yilan Fen distributor in Henan Liu Pinghui do big things, big mind, the pattern of the world of life.
The elite team waves another wave of ambitions to dominate the underwear battlefield
January 4, 2012 Although the weather in Zhuzhou, Hunan is gloomy, more than 150 guests attending the 2011 Finnish Finals Conference at Tianji Hotel are as bright and brilliant as the summer sunshine, as they attend the meeting today More than 130 terminal operators not only enjoy the Yelan Fen Hunan agents - Huada knit underwear business elite for everyone to honor the various arts programs, and Huada knit underwear firm Wuhua, general manager also come up with a value of 120,000 yuan Gift award for everyone, making the venue more than 50 terminal operators rewarded the highest award winner Shaoyang terminal owner Mr. Wang Jianjun before and after a total of 14,000 yuan cash reward. In order to thank Mr. Wu Hua atmosphere, style of doing things readily, the meeting nearly 10 terminal friends said that in 2012, Yeelanden in their store operations will become a highlight, a banner of local girls underwear, and to ensure sales in 2011 Double the number of years. In this meeting, not only Huada elite team brought dance, sketch, comic programs for guests to linger, at the same time Huada businesses spend huge sums of money to hire Hunan first girl model brokerage company's tender to help out to participate in Yi Lan Fen girl underwear show catwalk models are aged 14 to 17 years old, light body, youthful and lively, when the beautiful shiny star of the girl with graceful body curves, angel faces and varied body language presented in the spotlight, the audience Guests were shocked, erupted crying and screaming. We thank Huada knitted underwear firm for this meeting made arduous efforts and meticulous preparation, more praise Wugu knitted underwear firm general manager Mr. Wu Hua excellent outstanding leadership wisdom and talent. Near the end of the meeting, Wu Hua, general manager once again boarded the stage to thank guests distinguished guests, at the same time topless NG also revealed to everyone, Huada knit underwear firm in the next three years from the talent, service, system three aspects Strengthen the management level of the company. The company plans to increase the total number of Nevada knitwear firm from the current 35 to 120 in the next three years. It plans to expand its market expansion, education and training, entertainment and publicity, personnel and logistics, procurement of goods and goods Planning, marketing co-marketing, financial management, entrepreneurship research nine departments to the international trading company's horizons and standards to serve the terminal market, and the heroic strategist won the Hunan underwear industry leaders, and gradually into the other provinces of China market, The ultimate completion of China's most influential, the most conscientious sense of lingerie agents sacred mission.
P Plus guests welcome the fashion underwear Dingcai Liangwang
At the beginning of 2012, the solemn and solemn Guangzhou Wulong Sports and Leisure Villa in Baiyun District once again welcomed the underwear experts and guests from north and south of China. Under the invitation of Mr. Wang Jianhua, the general manager of Guangdong Fashion Underwear Chain Co., Ltd., China Chendian Underwear Association Executive director of Mr. Hua An, "Linger vision" newspaper editor in chief Cai Wenmin, "Textile and Apparel Weekly editor Chen Jincan, China clothing network senior operations manager Zhao Min, Guangdong Yi Lanfen underwear (Technology) Co., Ltd. Marketing Director Yan Haiping and other industry experts And the media to attend the meeting, the meeting first by the Guangdong Fashion underwear Chain Co., Ltd. Mr. Wang Jianhua, general manager speech, Wang said that she is the earliest origin of Lingerie underwear Lingerie brand in China has a broad market influence and Social reputation, while Yee Lanfen benevolent corporate culture, over the years manufacturers and any one of the agents like the relationship between fish and water, never give up and abandon any growing Yeeland Fen agents, such a brand, so The company deserves our national agents to follow Long cooperation. Wang also mentioned that since the establishment of his own business, Yilan Fen has been accompanied by the growth and development of his own company. He is very grateful for the wealth and fortune that the Yilan Fen brand brings to his own. He regards Elan Finn as cherishing his daughter Care, he will be resolutely completed in 2012, 60 Yilan Fen "seed shop" strategic layout task; to the Guangdong Pearl River Delta market sales increased by 60%, Wang believes that next year, fashion companies will choose from the store , The opening of planning, the purchase of goods, shop design and decoration, sales skills, shop management, staff training, financial supervision, membership development, joint sales, inventory management, promotion, sale with the single, the implementation of diagnostic services vertical integration services In Yee Lanfen all the terminal friends, in the human and financial resources to expand twice the cost of investment. Wang always hope that all end-users on Yee-lan such a chief girl lingerie brand should have a forward-looking and unique thinking and vision, but also hope that all the terminal friends in the Pearl River Delta and their own together, make concerted efforts to push on Yeelanden A historic new level and make unremitting efforts, and I wish you all in the process of operating Yee Linfen girl lingering for their long and short life left a touch of color! Through Wang's passionate and high-spirited speeches and the subsequent ordering, the order of Yeelanden was rewarded with orders of only 610,000 orders in Zhuhai alone. For this reason, Yeonfein Guangdong Terminal Joint Conference could announce that it has once again achieved excellent results , We are grateful to fashion marketing team for the meticulous planning of the meeting and warm and thoughtful service.
As of the date of the author's issue, the province of Yelan Fen 8 joint conference has announced the success of four provinces have made a strategic victory, Yee Finn more exciting, let's wait and see! We also wish that Yelanfen 2012 Gaopeng wings, the next level!
The NINA KELLI Decoration features a soft warm glow and a finely crafted design.
Wireless battery operation allows you to place it on tables, in bedrooms or bathrooms, on shelves, patios and more
Long lasting efficient LED technology
China Seasonal Decor,Handmade Seasonal Decor,Seasonal Decor For Thanksgiving Supplier
Seasonal Decor,Handmade Seasonal Decor,Seasonal Decor For Thanksgiving,Seasonal Turkey Decorations
China Seasonal Decor,Handmade Seasonal Decor supplier & manufacturer, offer low price, high quality Seasonal Decor For Thanksgiving,Seasonal Turkey Decorations, etc.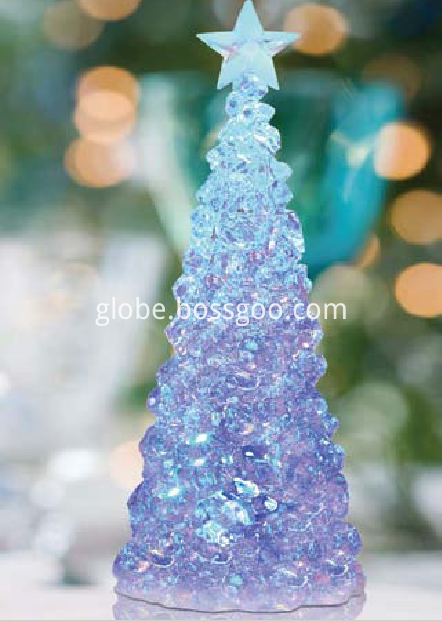 Seasonal Decor
Seasonal Decor,Handmade Seasonal Decor,Seasonal Decor For Thanksgiving,Seasonal Turkey Decorations
GLOBE WORLDWIDE DISTRIBUTION LTD | YI FENG TRADING (GUANG ZHOU) LIMITED , http://www.globe-products.com