SNOOPY was born in 1950, is a cartoon image of the United Image Agency, which is now popular in the world. It was loved by all the people. It boarded the cover of Time magazine in 1952 and was renamed as " "Snoopy's Story" makes SNOOPY's image a household name.
In 2001, Shanghai Zhenxin Group successfully obtained SNOOPY's power of attorney in mainland China and successfully launched SNOOPY Fashion, SNOOPY Intimate and SNOOPY Weekend , Giving SNOOPY the global cartoon image of a brand new life in China.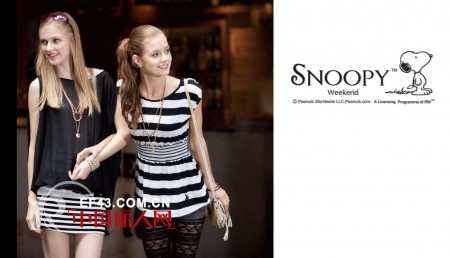 company background
Pioneer period (1990-1995): In the well-known cotton spinning base in Handan City, Hebei Province, the first Taiwanese-owned garment factory was set up, down to take root, deep plowing the regional market, exclusive brand, a clear market positioning, the establishment of wholesale stores, stationed Department store access.
Growth Period (1996-2000): With the rapid development of the national thoroughfare, it invested in the establishment of the second garment factory in Shanghai, introduced professional technology, opened up a marketing network, actively explored the market and set up a branch management system.
Transition Period (2001-2004): Successfully cooperated with SNOOPY Company, one of the top 500 enterprises in the world, and signed the authorization of SNOOPY Girls 'Clothing and Girls' Underwear in China, and founded the children's wear brand "Burberry Cubs". Direct marketing network to open up, the establishment of real-time advisory network, the establishment of direct sales outlets and computer network systems, building store business model.
Consolidation period (2005-2006): business innovation, market innovation to consolidate the brand, strengthen the supply chain strategy alliance, continued to shop, expand market share.
Expansion period (since 2007): Extensively expand the product lines in Shanghai, Jiangsu and Zhejiang provinces of China, introducing the famous French media brands marie.france and SNOOPY girls underwear; operating innovation, The essence of management; production and sales of one-stop sharing of results.
Company fruit
Shanghai Zhenxin Group has so far developed more than 1,200 stores, including children's wear, girls wear, girls underwear, etc., of which more than 100 direct sales stores, the company has purchased in Shanghai 4 land, involving hotels, real estate and other industries in Shanghai There are two garment factories, the annual output up to 3 million.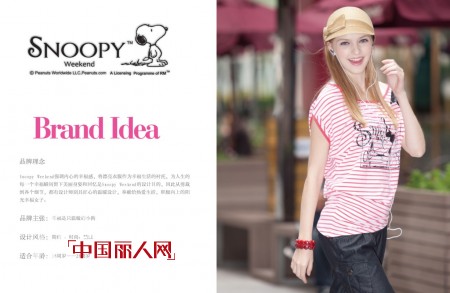 SNOOPY joining advantages
branded advantages
SNOOPY brand has a 62-year history, a higher global profile, from 14-35-year-olds, especially women, no one does not know, no one does not like. Fame is influence, fame is sales.
In Europe and the United States, Japan and South Korea, in Hong Kong and Taiwan, SNOOPY women have become household names; in China SNOOPY ready.
company advantage
Internationalization of a strong management team
SNOOPY China Operating Company Zhenxin Garments is located in Shanghai, the fashion capital of China. Most of the newly reorganized senior management have management and operation experience in well-known apparel enterprises in developed countries and regions in Taiwan, the United Kingdom, South Korea and Japan, and have an international perspective and rich Brand operation experience has become an inevitable guarantee for the great development of SNOOPY in the Chinese market.
World-class designer team
SNOOPY clothing on the design fashion, good quality and get the majority of dealers and customers are highly affirmed, in line with the joint brand national investment action, the company is the introduction of Taiwan's first brand H2O brand designer, well-known domestic brand down jacket Bosideng, Ai Laiyi's design team to create a world-class design team to further enhance SNOOPY's product design capabilities, best-selling products selling more popular.
Two decades of apparel market experience
SNOOPY brand Chinese operating company Zhenxin Garment 20 years ago has entered the Chinese apparel market, from apparel trade to apparel brand operations, and gradually developed into a billion-billion assets giant. In 2001, Zhenxin introduced SNOOPY brand to carry out model market operation. After ten years of exploration and settlement, in September 2011, it started to launch nationwide large-scale investment promotion. Two decades of experience in the apparel market and ten years of SNOOPY brand operation experience make the company well aware of how to manage channels and how to help agents and distributors earn money.
Twenty years of good reputation to maintain, reputation
For 20 years, SNOOPY brand Chinese operating company Zhenxin garment adhere to the business reputation consistent, whether it is international customers or domestic customers, whether it is the super agent reimbursed billions of dollars or from a single-store franchisee from scratch, regardless of Is the relevant government departments or peer companies, the integrity of the enterprise Zhenxin reputation. And Zhenxin cooperation more than 10 years of dealers, employees abound, credit is the fundamental business development, credit is the guarantee of successful commercial cooperation.
Have a professional clothing marketing planning agency support
September 2011 Riding, SNOOPY brand operations in China Zhenxin clothing and Shanghai professional clothing marketing planning agency consultants formally reached a cooperation agreement, the consultant is fully responsible for the collection SNOOPY brand marketing in the Chinese market. Collection Advisory Experienced many clothing brands from the initial growth of the first category, the industry first, specialized marketing will give SNOOPY brand and the agents, distributors maximum support.
Product Category: mooring tail is a special length rope that introduces elasticity in high modulus (low stretch) mooring and traction to provide safer operation. Its main purpose is to provide elasticity in low tensile wire (high modulus Synthetic Rope or wire rope), thereby reducing peak load and prolonging service life. Very suitable for mooring STS and traction operations. The mooring tail is constructed in accordance with the latest OCIMF regulations and recommendations for safe mooring of tankers, liquefied natural gas and liquefied petroleum gas (LPG) tankers. It also applies to cruise ships, bulk carriers and container ships. The mooring tail produced by our company has 8- strand nylon mooring tail, polyester/nylon double braided mooring tail, 8-strand polyester/polypropylene mooring tail, variety, specifications complete, but also according to customer requirements processing production.
our company is China R & D production mooring tail one of the larger manufacturers, looking forward to your cooperation!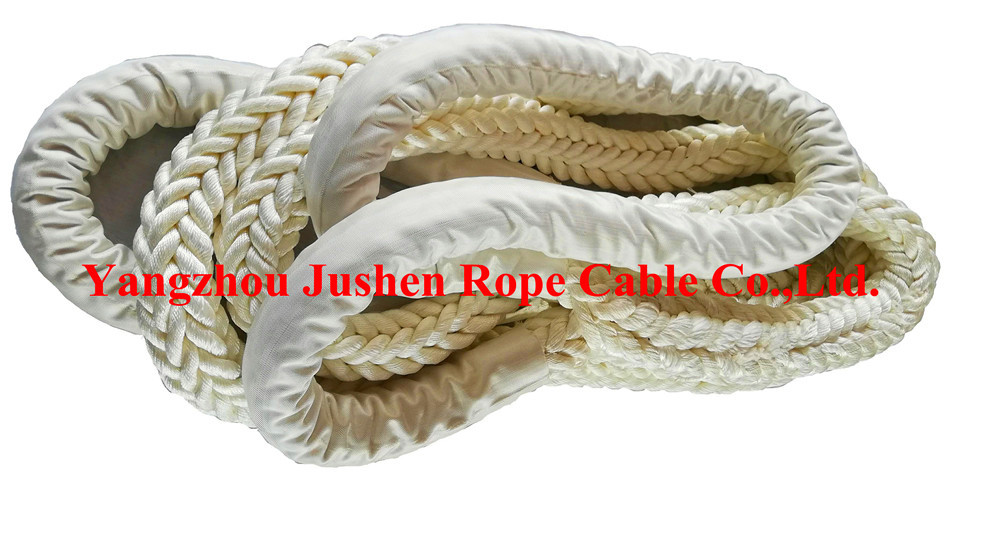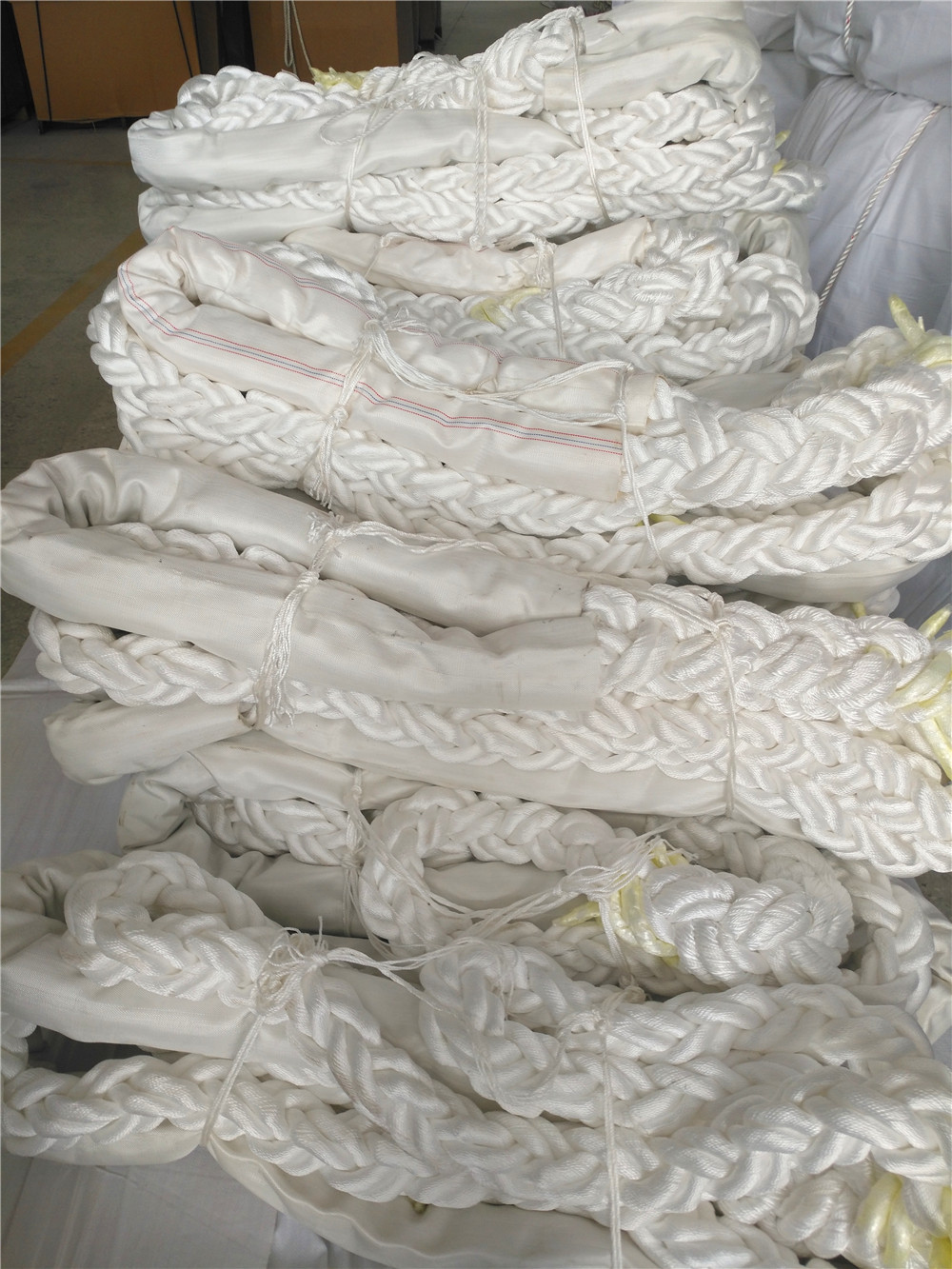 Mooring Tails,Ship Rope,Boat Mooring Lines,Marine Mooring Rope
Yangzhou Jushen Rope Co., Ltd. , https://www.jushen-rope.com