Ruier Clothing Co., Ltd. of Dongguan City (Happy Prince) 2012 fall and winter wear conference will be held May 16-17! Welcome new and old customers coming! Location: Yinlong Road, Humen Town, Dongguan City, Block C, No. 105 Shop A1 Tel: Contact: Manager Liu "Happy Prince" brand children's clothing, grass apparel Co., Ltd. of Dongguan City, Guangdong Province, its products. Founded in 1993, is a professional brand children's wear design, production and sales company. Has a creative, stylish, sharp sense of the outstanding children's clothing design team; has a serious, efficient and low-cost, quality assurance of the production team; with forge ahead in unity, seeking new business and customer-oriented sales team. "Happy Prince" brand children's clothing covers T-shirts, shirts, sportswear, windbreaker, children's coats, casual pants, skirts, cotton, knitwear and other woven series. Brand consumer object, 3-15 years old, size 7-23 yards between the large children. Spring, summer, autumn and winter clothing distinctive characteristics, unique style. "Happy Prince" series of children's clothing to fashionable and stylish; fabrics comfortable, natural; style lively and freedom, the products loved by children in all countries, but also won the majority of customers long-term support and favor. Product concept: comfortable, healthy, high quality, fashionable, warm, environmental protection, safety and novelty. Happy prince --- happy life! Website: http://
Paper-making Press Fabric refers to Fabric Felt used in paper forming and conveying in paper industry. According to the position on the paper machine can be divided into wet Felt, Pick Up Felt and dry Press felt.
The Press Felts runs with water on the paper machine, squeezing the blank to dewatering and smoothing the surface. Wet Press felts has good filtration and elasticity, high strength, low shrinkage, wear resistance, resistance to bacteria and acid and alkali corrosion. The upper Pres felt is used on the top of the wet felt, has a small part of contact dryer, collar paper, the top of the flat and dry effect, has a flat, stiff, elastic, wear-resistant, high temperature resistance.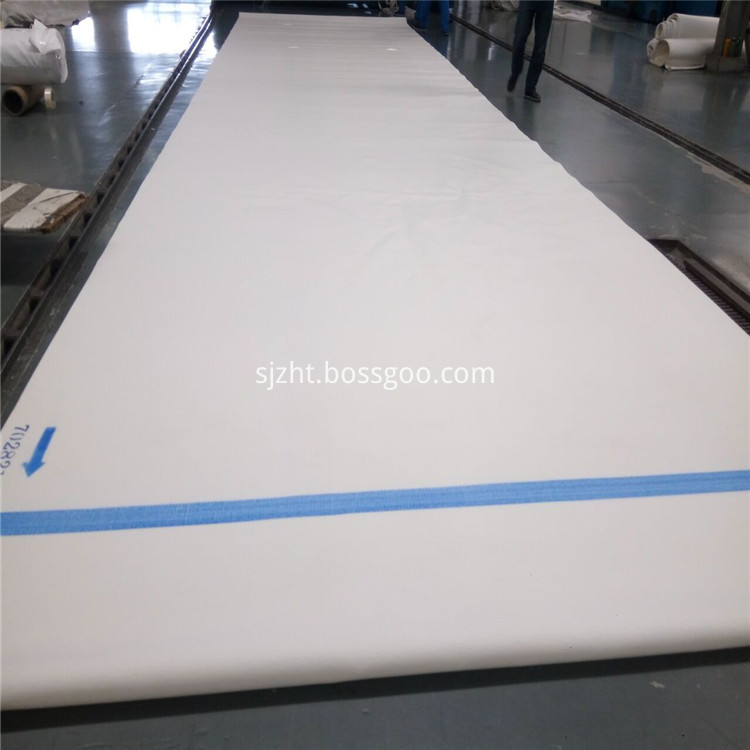 Press Fabric
Press Fabric,Felt Fabric,Felted Wool Fabric,Paper Machine Clothing Fabric
HUATAO INDUSTRIAL FELTS CO., LTD. , http://www.industrial-felts.com