Mosquito repellent, antibacterial, anti-dust wicking casual shirt
Mosquito repellent, antibacterial, anti-dust wicking casual shirt
Otuna said that the partners in Otuna are a group of friends who love mountain climbing, fishing... often engaged in outdoor leisure activities and love nature. Whenever you are engaged in outdoor activities, you always think of what kind of products can truly meet the needs of outdoor leisure, and let them enjoy this rare entertainment in the outdoors, so in the research and development of products, Ou Dana always spares no effort. Try to innovate. After bringing anti-UV and UV-resistant technologies to clothing three years ago, this year's anti-UV function is made with the latest "nano" technology. In view of the growing seriousness of mosquito-borne diseases, the dengue epidemic has swept across Taiwan, and Ou Duna once again confronted nature and launched the function of repelling mosquitoes, antibacterial and anti-dust. Oduna OTNYTEX wicking series and mosquito repellent, anti-UV wicking casual shirt series, let the public in the home travel, leisure and holiday while avoiding the interference of mosquitoes, and enjoy more choices, let yourself be exiled to the big In nature, and at the same time away from the damage of diseases such as dengue fever!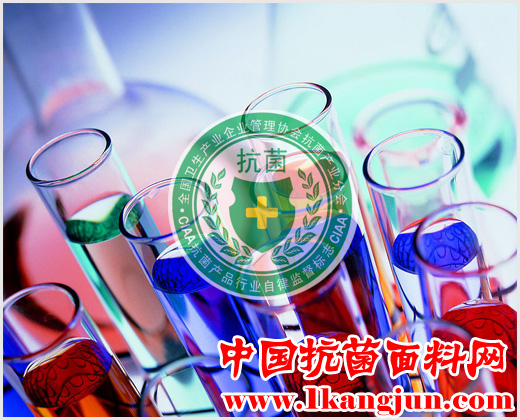 Modern people pay attention to the health of the skin. Whitening, anti-UV and anti-ultraviolet rays have become the basic needs of modern people in purchasing summer clothing. However, health is also a topic of common concern and attention for all modern people, regardless of gender. Starting from outdoor leisure products, and constantly innovating and researching in the professional field, Ou Dana outdoor leisure products, following the launch of the Oduna OTNYTEX perspiration series with mosquito repellent, anti-mite, anti-bacterial and anti-UV in 2002, 2003 The product line has been expanded. In addition to the introduction of more OTNYTEX wicking casual shirts with mosquito repellent and anti-dust mites, it is also the leading casual shirt series with mosquito repellent and anti-dust mites! To accompany all consumers through the summer of health and freedom from mosquitoes. Allows you to stay away from the sensation of dengue.
Healthguard PL is applied to fabrics after years of research and experimentation. In the experiment of mosquito bites, the average stay ratio of mosquitoes on the Healthguard PL-treated fabric is 3.3%, but there will be redness after being bitten. Until now, the research results are still 0, that is, although the mosquitoes will stay, but there is no action and phenomenon of biting. In general, untreated fabrics are red and swollen with bites and are almost as high as 8-9 percent. In this study, the Ou Dana mosquito repellent series can avoid the uncomfortable feeling of mosquito bites in the outdoors, and more importantly, it can avoid the infection of mosquito-borne diseases such as dengue fever, and exempt some consumers from spraying and coating. The medicinal agent produces side effects of allergies.
The people who are generally engaged in outdoor leisure are a group that pays more attention to the quality of life and health. Sun protection and anti-UV have become well-known concepts in recent years. However, in the anti-mosquito and mosquito repellent, most of them are passive. In the state, spraying anti-mosquito liquid and rubbing ointment often become a procedure before engaging in outdoor activities. In addition to paying attention to your outdoor leisure quality, Oduna is more concerned about your health. In order to break through this dilemma, after years of research, the latest technology to apply Healthguard PL insect repellent to clothes has been developed. It can be protected from mosquitoes during outdoor activities.
In addition to the OTNYTEX wicking series of mosquito repellent, anti-UV and dust-proof 2004, 2004, Ou Dana also launched a casual wicking shirt with the same mosquito repellent and anti-UV effect, which is more focused on the style of design, whether it is Styles and styles, even between materials and colors, can be easily matched with each other and easily worn. It also jumps out of the more neutral design and the moderate color of the outdoor clothing, adds a more energetic color, and a variety of clothing designed for women, showing the feminine and pretty characteristics of women, and the whole series The decoration of the goods is more colorful.
In addition to the relaxed and beautiful casual wear, wearing health is a popular trend this summer. A multi-functional clothing that is anti-mosquito, insect repellent, anti-mite, perspiration, and breathable all in one will lead the latest mainstream of casual wear this summer. It is also one of the clothes that must be added in the wardrobe, and it is the best protection for you from the dengue fever!
In addition to mosquito repellent, the concept of anti-dust mites has also extended from the bed, quilt and pillows in the home to the outdoors. After the anti-mite and antibacterial treatment, the OTNYTEX perspiration series not only prevents infectious diseases and prevents clothing from being affected. The odor and other functions produced by sweat and body odor can also prevent discoloration and embrittlement of fibrous materials caused by microorganisms. Therefore, the Healthguard PL treatment of the Ou Dana wicking series is not only beneficial to the human body, but also has a set of protection for clothes. After being tested and tested by Japan SEK (Japan Fiber Products Sanitary Processing Association), Healthguard PL has absolute efficacy against mosquitoes and dust mites, but it does not harm the human body. After 50 times of washing, the mosquito repellent effect will gradually decline, making this versatile casual wear more economical than the concept of environmental protection and health.
[China Antibacterial Fabric Network ]
ZeroClipboard.setMoviePath('/plugin/copytofriends/ZeroClipboard.swf'); var clip = new ZeroClipboard.Client(); clip.setHandCursor(true); clip.setText(" Mosquito repellent, antibacterial, anti-dust wicking casual shirt Http://"); clip.addEventListener('complete', function(client,text){ alert("Successfully copy this article to the clipboard!"); }); clip.glue ('copytofriends');
8 Inch Pageant Crown,Pageant Crown Wholesaler,Crystal Queen Pageant Crowns,7In-8In Pageant Crowns
YiWu Home Of Crowns Co.,Ltd , http://www.crystal-crowns.com